Paint Shop Pro Tags



Welcome to burnrequestatag. All taggers and non taggers are welcome.
This is a very new group.
I have made this group as simple as possible, no rules or regulations
Just register, come in, request a signature tag, I will add your name, then you collect.
Most of the animated tags have a white background, makes for a smaller file size.
There is also a thread where you can offer your tags.
These tags are slightly different, but are designed for using on different Forum Groups
Look forward to seeing you


<10px groove="">PLEASE DO REGISTER 10px> Below is a screenshot of the group.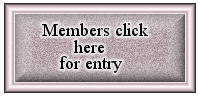 <10px groove=""><10px groove="">10px>10px>